The dedication to the Master in Biological and Medical Engineering is exclusive, with a theoretical duration of 3 semesters and a total of 140 UC credits, of which 70 correspond to minimum courses, 30 to elective courses and 40 to the Thesis. The credits are the quantitative expression of the academic work carried out by the student, necessary to achieve the learning objectives and achievements of each curricular activity. A UC credit equals one hour of work per week for a semester.
Curriculum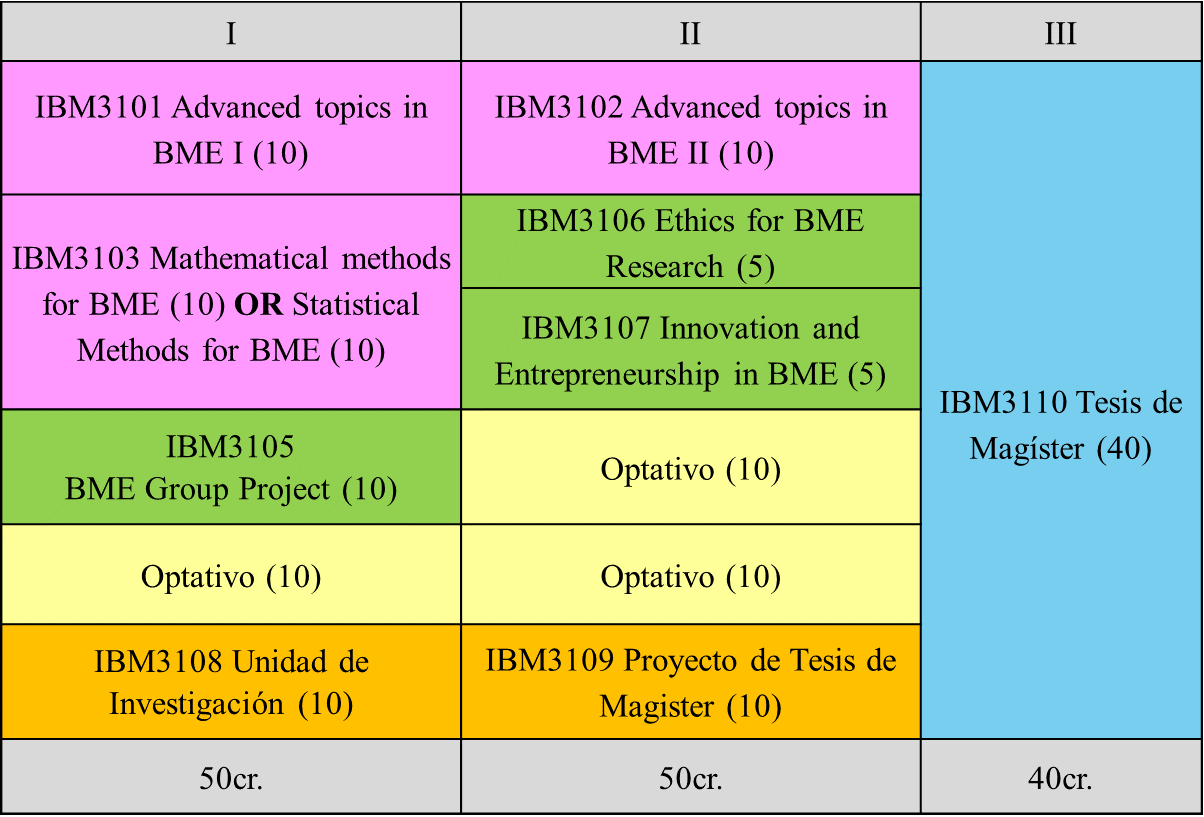 Final degree activity
The Master Thesis, which includes 40 credits, will be carried out under the supervision of one or two teacher-guides, and must demonstrate the student's ability to pose a problem, develop a hypothesis and develop an individual research work in the interface of the biological sciences, medicine and engineering. The thesis carried out under joint supervision will be encouraged in order to promote interdisciplinarity. The co-supervisors will jointly exercise all the relevant functions and will be part of the Thesis Committee, also composed of the program director and other academics from the institute and other institutions outside the UC.
To get access to research unit reports and thesis templates, we invite you to click here 
Regulations
For further information about BME Master Programme Regulations, please click here (Spanish only)